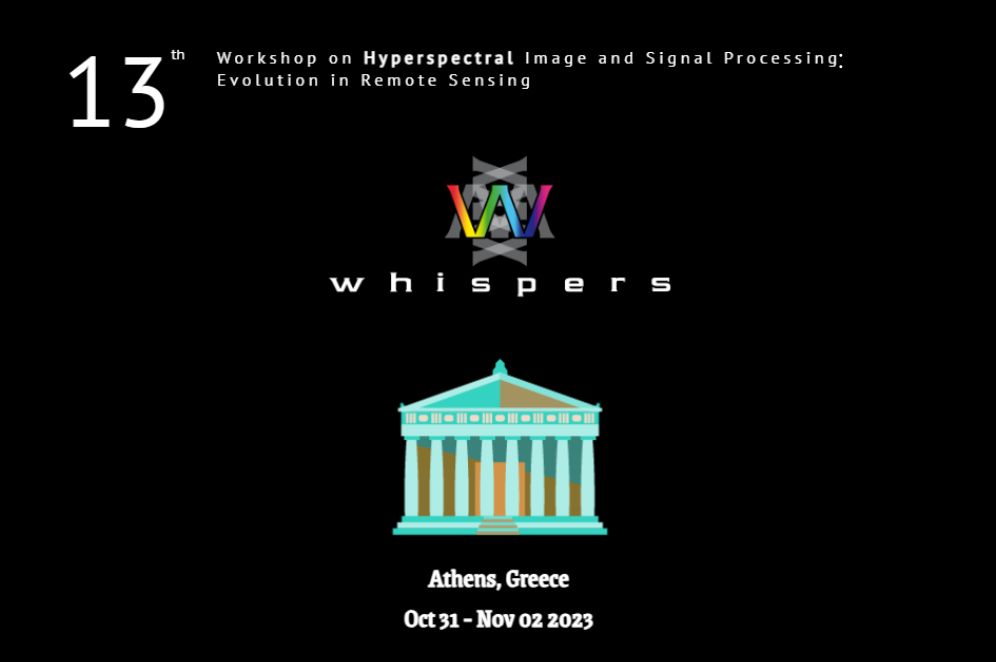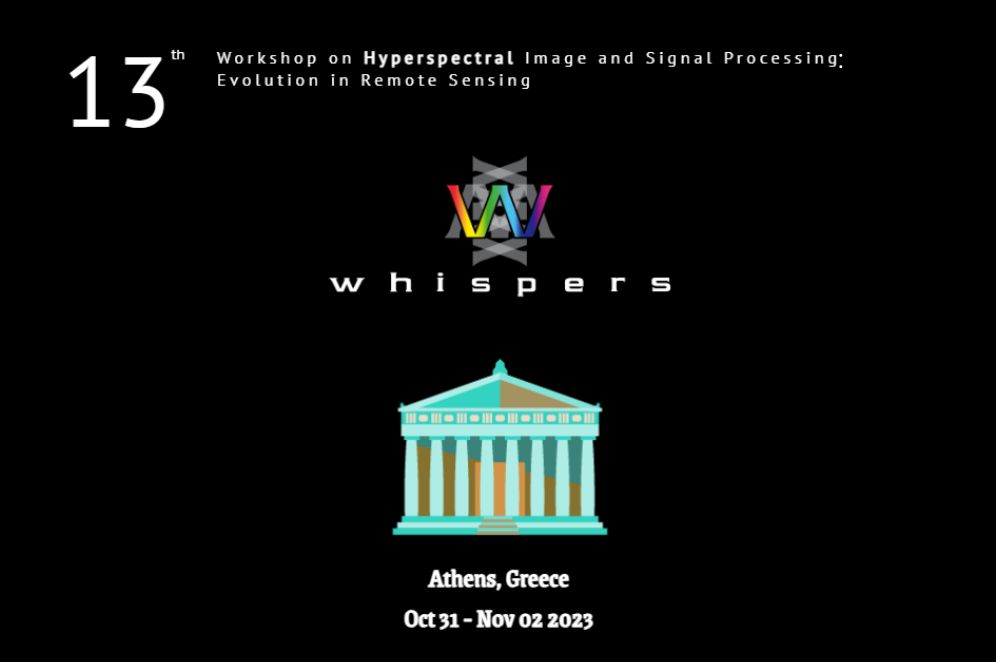 Dear Colleague,

The 13th Hyperspectral workshop, WHISPERS, will be held in Athens, Greece, from October 31st to November 2nd 2023.
This year, the workshop will take place within The Eugenides Foundation's technologically advanced Conference Centre.
Although the conference is back to the normal mode (i.e., in-person) speakers are allowed to present remotely if unable to travel to the venue (hybrid support).
We are pleased to annouce that registrations are open!
https://www.ieee-whispers.com/register/
REMINDER: Less than a month left to submit your publications!
 Important dates:
30 May, 2023: opening of the online submission process 
15 July, 2023: submissions deadline
30 August, 2023: notification of acceptance
30 September, 2023: author registration deadline
31 October, 2023: WHISPERS 2023
Save the dates and stay tuned for more information!

Konstantinos Karantzalos and Sindy Sterckx, General Chairs
 
info@ieee-whispers.com