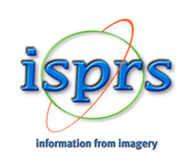 Dans le cadre de la présidence franco-brésilienne 2022-26 de la Commission III « Remote Sensing » de la Société internationale de photogrammétrie et de télédétection (ISPRS), la SFPT est associée à la société brésilienne de télédétection SELPER-Brasil pour organiser le symposium à mi-parcours à Belém (Brésil) du 4 au 8 novembre 2024, conjointement avec le symposium latino-américain de télédétection SELPER. Ce double événement sera hébergé par l'Université fédérale du Pará (UFPA).
Voir la page web de la Commission III https://www2.isprs.org/commissions/comm3/
In the framework of the 2022-26 Franco-Brazilian presidency of the Commission III « Remote Sensing » of the International Society of Photogrammetry and Remote Sensing (ISPRS), SFPT is associated with the Brazilian remote sensing society SELPER-Brasil to organise the mid-term symposium in Belém (Brazil) from 4 to 8 November 2024, jointly with the Latin American remote sensing symposium SELPER. This double event will be hosted by the Federal University of Pará (UFPA).
See the Commission III webpage https://www2.isprs.org/commissions/comm3/